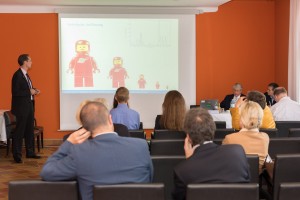 Following an invitation of the Christian Doppler Research Foundation, Dominik Engel participated in the 6. Christian Doppler Forum that took place from 17.-18.09.2014 in Styria, Bad Blumau.
Dominik Engel presented our laboratory and scientific work and spoke about the question, how basic research is able to resolve practical needs.
The Christian Doppler Forum is organized in perennially intervals by the Christian Doppler Gesellschaft to promote dialogue and exchange between heads of Christian Doppler laboratories and Josef Ressel Centers.