PROMISE: Process Mining for Intrusion Detection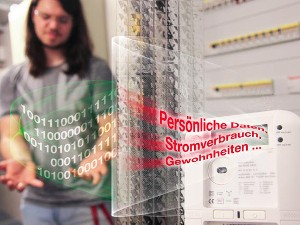 The Josef Ressel Center for User-Centric Smart Grid Privacy, Security and Control together with the University of Applied Sciences Salzburg and the University of Vienna are happy to announce project PROMISE – a joint research project in the area of smart grids. The PROMISE project aims to explore new opportunities for analyzing data and Smart Grid Operation processes through the latest analytical techniques such as process mining.
The European Union predicts the installation of about 200 million smart meters for energy and 45 million smart meters for gas for Europe until 2020. Each of these smart meters will continuously produce data. Currently, the resulting enormous amount of data is only rudimentarily analyzed – if at all. Specifically, information about processes that control the energy supply remain unexplored.
The PROMISE project aims to change that. A first area of research is the detection of anomalies, e.g. deviations from the predefined or reference processes. Such deviations can be highly security critical and reveal, for example, unauthorized intrusion into Smart Grid Operation processes. Applying analysis techniques in PROMISE is particularly encouraging as it will help facilitate a more accurate intrusion detection and thereby reduce false alarms.
PROMISE unites an interdisciplinary consortium of partners from research and the industry. The University of Applied Sciences Salzburg (represented by Professor Dominik Engel) serves as project coordinator and contributes expertise on data security and privacy. The University of Vienna is a research partner – with Professor Stefanie Rinderle-Ma and her team who will account for expertise on process-oriented data analysis. As PROMISE's industry partner, Teradata will participate and contribute know-how on big data analytics and provision the innovative Teradata Aster Discovery Platform. Using the Teradata Aster Discovery Platform, application scenarios will be developed in cooperation with different energy supply companies, energy distribution system operators as well as with the Smart Grid model region Salzburg.
Overall, PROMISE combines highly innovative research with practical value. The Austrian Research Promotion Agency (FFG) funds the PROMISE project for one year through the funding framework ICT of the Future.