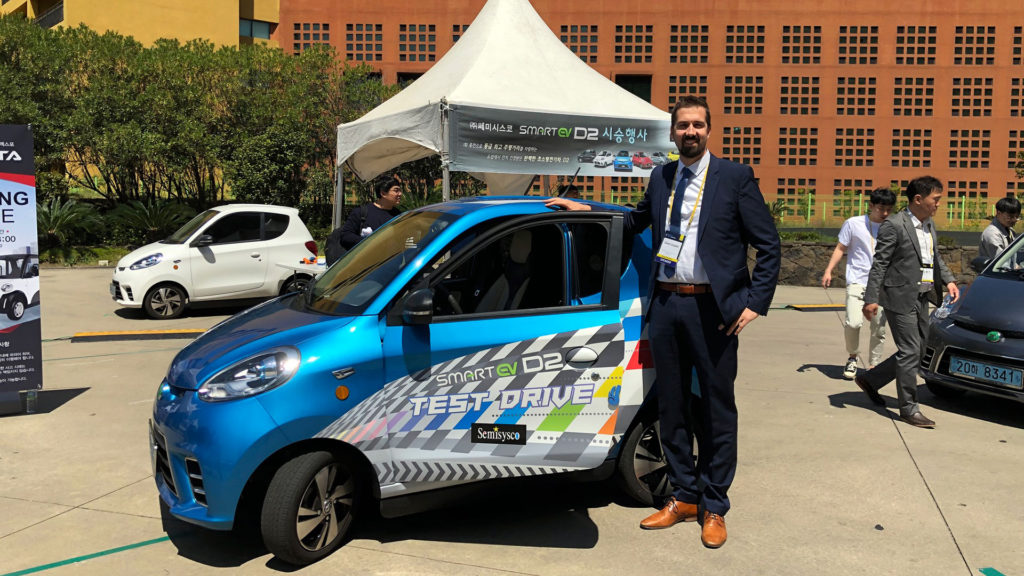 Dieter Draxler received the Best Presentation Award at the IEEE Transportation Electrification Conference and Expo, Asia-Pacific.
Draxler presented his work at the ITEC-AP 2019 conference in Jeju, South Korea. Together with his colleagues from the Center for Secure Energy Informatics and Bosch GmbH, he researched the transfer of the Domain Specific Systems Engineering approach from the energy-domain to the automotive-domain.

At the conference, he got to network with conference organizer General Co-Chair Gae-myoung Lee from Jeju National University. He was invited to review papers for the best paper award and to visit the Smart Grid Security Lab at Jeju National University on his next trip to Jeju.
The conference proceedings will be listed at IEEE Explore
Read the full paper:

D. Draxler, C. Neureiter, G. Lastro, T. Schwartzkopff, and M. Boumans, "A Domain Specific Systems Engineering Framework for modelling Electric Vehicle Architectures," in 2019 IEEE Conference and Expo Transportation Electrification Asia-Pacific (ITEC Asia-Pacific), Jeju, Korea, 2019.