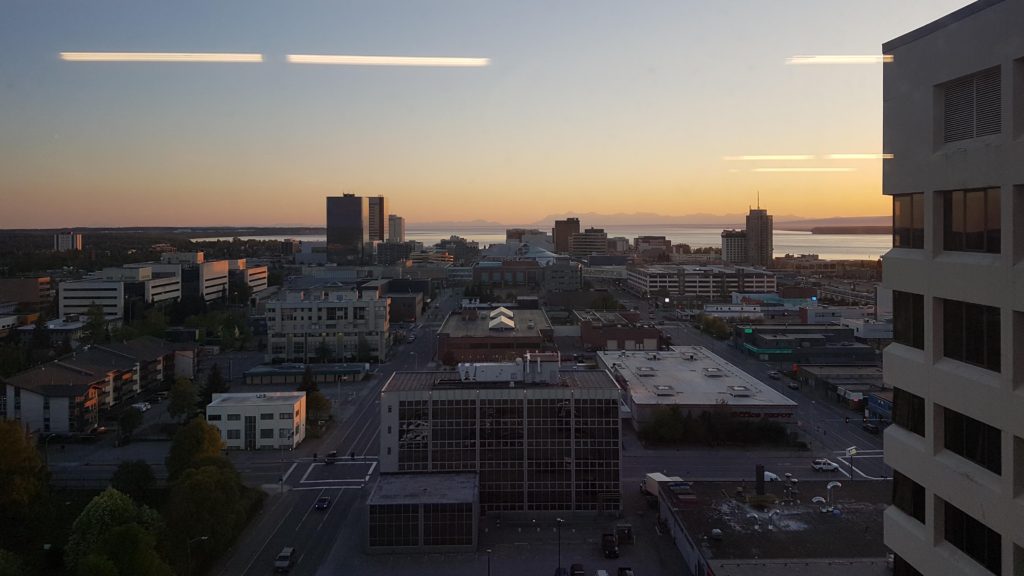 In Anchorage, Alaska, at the 14th Annual Systems of Systems Engineering Conference, Christoph Binder gave a presentation on his latest research on electric vehicles and got to network with luminaries in the field of systems of systems engineering.
Since last year, at least partially electric vehicles constitute more than 50% of all new cars sales in Norway. The Silicon Valley wants to switch completely to electric mobility within the next ten years. These developments pose a challenge on intelligent power supply systems, so called Smart Grids. Smart Grids consist of many different subsystems, of which each of them is designed to find the best solution for itself. Therefore, it is difficult to predict how this system of systems is coping with new developments like in Norway and the Silicon Valley.

Scenarios for load peaks
Christoph Binder, Christian Neureiter, Jounes-Alexander Gross, and Goran Lastro from the Center for Secure Energy Informatics at Salzburg University of Applied Sciences researched scenarios how the charging behavior of electric vehicles and possible load peaks effect the Smart Grid. The results of their research lay the foundation for developing new approaches that deal with adjusting the demand for power in a way so that future energy systems are able to cope with those peak loads.
At the conference, Binder not only got to meet conference initiator Mo Jamshidi from the University of Texas, but also Garry Roedler, president of the International Council on Systems Engineering, an organization that develops systems engineering standards & guidelines.

Read the full paper:
C. Binder, J. Gross, C. Neureiter, and G. Lastro, "Investigating Emergent Behavior caused by Electric Vehicles in the Smart Grid using Co-Simulation," in 14th Annual Conference System of Systems Engineering (SoSE), Anchorage, Alaska, USA, 2019.